Hi!
I'm Christelle,
your Leadership Life Coach,
and the founder of Pistachio-Cassis Coaching.
What do I do?
I work with high-achieving professionals who feel stuck, know that they need to change something in their life, but don't know what OR how to have the confidence to make that change.
I help them get clarity on what to do next and how, and I also help them feel Empowered to Design, Build and then Lead THEIR life and career.
Basically, I help them find the confidence to deal with uncertain, unknown, and uncomfortable situations.
Interested in going "deeper" right now, or simply curious? Take a step forward, and… Book yourself a free 45-minute
Empower Yourself Discovery Call
What brought me to set-up Pistachio-Cassis Coaching?
Well, it wasn't that long ago that I was one of those stuck professionals…
But my journey toward becoming a life coach started a lot earlier!
As a child,
I dreamed of a life of adventures, travelling the world, meeting people from all over the place, trying many different activities, earning good money (of course!)…
and completely ignoring the fact that I was quite an introvert!
But when came the time to decide what to do with my life,
I pushed those dreams aside and concentrated on addressing my basic needs (like getting some professional qualifications, finding a career with opportunities for evolution, being financially independent…).
That's how I got into the construction industry – which is an unconventional career for a woman, but not a career that appeared aligned with my dreams!
But my dreams were still somewhere within me, because I literally grabbed the 1st opportunity to get back on track with those dreams: I said "YES!" to the opportunity to continue my (construction technology) studies in the UK - although I barely spoke English… From there, I had many ups and downs, trying to stay aligned with my dreams but struggling many times to find the courage to put myself into the uncomfortable situations that would take me there… I still managed to create my own non-traditional professional profile, thanks to a rather non-linear international career…
20+ years in the construction industry (a women in a male-dominated industry)
Wide range of construction and engineering projects
From construction sites to corporate world
From general contractors to consultants
Diverse experiences, non-linear and non-traditional career path
Project Management, Scheduling, Quantum & Delay Analysis, Contract & Claim Management
International and multicultural experience
Lived and worked in France, UK, Spain, Gibraltar, Germany and Canada
Projects worldwide (Europe, North Africa, Asia, Middle East, Canada)
Diverse and multicultural teams
Languages used: French, English, Spanish
Despite this, I still got to the point where I felt stuck. I knew I had to make changes, but I didn't know what else to do with my life…
So I went on an exploration journey to discover what I could do to create the life and career I wanted for myself.
That's when I realized I was actually following a life coaching process…
That fascinated me so much that I:
Trained as a professional life coach,
Joined one of the main coaching organizations, and
Set-up my own coaching practice
To empower others to also design, build and then lead THEIR life and career– especially other professionals interested in non-linear, unconventional or international careers and women in STEM / construction! – all the while still doing the same for myself!
Why choose me as your coach?
You may look at my coaching specialty, my training and experience…
But, more importantly, you want to "ensure" that you'll be "comfortable" speaking to me, often opening up your mind and your thoughts in a way you never did before… like feeling that:
I can relate to your situation thanks to my own journey;
I can understand your goals – especially if your goals are slightly "unconventional"!
I have similar values to you;
You can be "YOU" in our conversations, because you see that I did my best to stay "ME" in my journey…
So, what do you see in my profile, my speaking, my writing that attracts you to working with me?
And the best way to "check" this is by booking yourself a free 45-minute
Empower Yourself Discovery Call
Check out what others have experienced during their time with me
Jane H.
British Columbia, Canada
I really enjoy my coaching sessions with Christelle. Christelle and I come from a similar background (women in STEM), and I always appreciate her tact of asking the powerful questions at the right time that allow me to go beyond the surface and explore something deeper. I have many "AHA" moments when coached by Christelle and from those, am able to come up with my own creative solutions. Thank you Christelle for this partnership!
---
Thomas L.
Ontario, Canada
Christelle is an excellent coach who is genuinely curious about her client's personal growth journey. I've had the pleasure of receiving a few coaching sessions from her and found her to be very open-minded, curious and easy to connect with. I particularly appreciate her ability to accompany me respectfully, remain extremely attentive to how I respond, and ask thought-provoking questions. She takes great interest in getting to know who I am and how I see things with great fascination and non-judgement. I've learned a lot about myself from working with her. I highly recommend Christelle's coaching to anyone interested in personal leadership and development.
---
The first minute I spoke to Christelle, I had to comment on the joy her voice emitted and got curious to know where that came from. It was contagious. As I continued engaging with her, I learnt about the wonderful journey of struggle and success that she went through, and is now ready to create that same story of success and joy in others' lives through her work. I definitely cherish our coaching interactions and I am sure you would too!
Sharing and giving back
While the best way to get the best Return On Investment (ROI) from a coaching experience is through one-on-one (1:1) coaching sessions, not everyone is ready or able to commit and invest:
Time (preparing for, and attending the sessions; taking action between sessions; etc.)
Energy (saying NO to fun and relaxing times; etc.)
Money
Therefore, I'm sharing my thoughts, knowledge and experiences through:
Speaking:
May 2023: Panelist "Coaching in STEM Industries", International Coaching Week, ICF Toronto
Dec. 2022: Speaker "Empowering Yourself to Create the Life and Career You Want in 2023", Women in CGS, Canadian Geotechnical Society - Southern Ontario Section
Aug. 2022: Panelist - Coacharya webinar "Being a Coach Series - Challenging the Status Quo: The Coaching Way!"
Mar. 2021: Panelist, "Women in Project Controls Panel Discussion – Reflection on Career Development", AACE Toronto
Writing:
Pistachio-Cassis Newsletter / LinkedIn / Brainz Executive Contributor / Medium
Volunteering and participating in students' coaching and mentoring programs:
Education
ACC (Associate Certified Coach), International Coaching Federation (ICF)
FCPC (Flow Certified Professional Coach), Flow Coaching Institute, Canada (an ICF Accredited Coach Training Program)
Contract and Commercial Management Practitioner, World Commerce & Contracting (online)
MSc Construction Law & Dispute Resolution, King's College London, UK
MSc (Eng.) International Construction Management, University of Leeds, UK
BSc (Eng.) Building Technology and Management, University of Glamorgan, UK
Certificate (equivalent) in Civil Engineering and Building Technology, Universite C. Bernard, Lyon, France
Professional and networking memberships
Industry recognitions
2022 Official Honoree Brainz 500 Global award - Recognition for entrepreneurial success, achievements, and dedication to helping others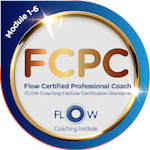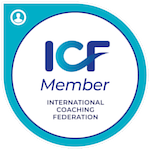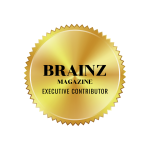 Interested in going "deeper" right now, or simply curious? Take a step forward, and… Book yourself a free 45-minute
Empower Yourself Discovery Call